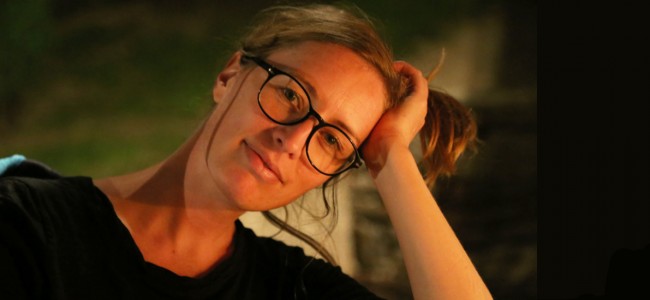 Lecturer
Katharina Weinberger is a historian, curator and teacher in the fields of art, architecture and urbanism. She studied art history at the University of Innsbruck and worked at the "Kunsthalle Tirol", aut (architektur und tirol) and the "Forum Hall". After finishing her Master thesis about the Work of Herbert Ploberger she curated the anniversary exhibition on the occasion of the 100th Birthday of Herbert Ploberger (Stadtmuseum Linz and Wels).
From 2002–2006 she was research assistant at the Department for Digital
Preservation of the University Library Innsbruck and from 2004–2006 project
manager of the EU funded project reUSE.
From 2003–2005 she was exhibition manager for the travelling architecture exhibition 'austria west' from ARCHIcultur.EU and responsible for the venues Prague, Helsinki, Munich, New York and Innsbruck.
From 2004–2017 she was the curator for the art collection of the Tiroler Sparkasse Bank as well as consultant in cultural matters, architecture and marketing.
From 2006–2014 she was speaker of the Institute for Architectural Theory and History at the University of Innsbruck, where she also teaches courses. Together with Bart Lootsma she built up ARCHITECTURALTHEORY.EU and in 2008 they curated the project 'Linz Status Quo' for the Cultural Capital Linz '09. From 2013–2017 she was research assistant at Sustainable Architecture + Future Tactics (Matthias Böttger) and from 2014–2015 Vice Chairperson of the Senate at the University of Art and Design Linz. 2016 she was Co-Curator of the Montenegrin-Pavillion at the Architecture Biennale in Venice. Since 2017 together with Sigi Atteneder, she builds up the "kulturtankstelle", a Coop-Space from the OÖ Kulturquartier together with the Art University Linz and is research assistant at the Institute for Space and Design, in the field of Urbanism (Sabine Pollak).