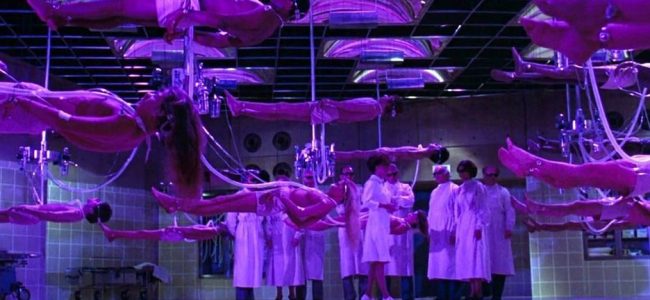 FILM <> ARCHITECTURE
This seminar will explore the multiple crossings between cinematic vision and architectural theory.
Combining film screenings and round table discussions throughout the semester, we will take a closer look into films that are strongly related to architecture, design and transformation of space, as well as the work of architects and artists who have embedded their practice in various cultures of the moving image.
Our reflection on the filmic sources will include selected readings on film and media theory, architecture, urbanism, sociology and art history.
As an outcome the students will present a critical reflection in a written essay, advancing an argument on one of the themes of the seminar: materiality, scale, transformation, frame, properties.
First meeting: 20.10.2021 at 16.00
@ Studio Architekturtheorie
Still: Coma, directed by Michael Crichton, 1978.