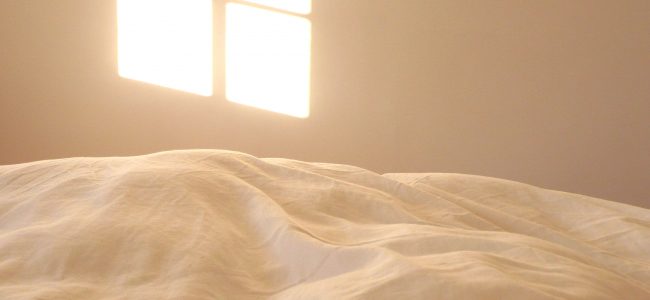 Story Telling / Scenario Planning
Over the last decade, storytelling has become an important tool in architecture and urbanism and films and moving content in general are increasingly important in the communication of architecture.
According to Jeffrey Inaba, in his editorial to the special issue of Volume dedicated to storytelling, Storytelling has become so important because of our need to explain crises and dramas of our time, from the real estate crises to pandemics. By doing so, they try to give events, situations and things a meaning. "The all-consuming effort to follow these events seldom leaves a moment to contemplate the explanations themselves. What is the stated dilemma, context or motive for any one of these problems? And most importantly, how does a problem's formulation determine its proposed solution?"For the latter, Inaba writes, that "while the truth is important, so is the ability of fiction to elevate fact."
This is where scenario planning comes in, a form of strategic planning that, different from the more rigid master planning, enables to make flexible long-term plans. Scenario planning originates in the military world, where simulation games were used to estimate the possible success of military strategies, depending on different external factors. It was further developed to be able to imagine previously unknown futures, like the situation after a nuclear disaster and anticipate on it. From the nineteen sixties on, it was used in spatial planning in among others, France and the Netherlands. It was also a field in which computing played its earliest role in architecture and urbanism, long before it was mainly reduced to an instrument to generate form.
Under the influence of former journalist and screenplay writer Rem Koolhaas, storytelling in the form of retroactive manifestoes and scenarios became an integral part of the architectural design process, to generate architectural and urbanistic programs and charge projects with meaning. The Oscar winning movie Parasite has brought the relation between the scenario and the organisation of houses and their place in the city back in popular attention again.
It may be superfluous to say that in a broader sense, storytelling and scenario planning define the very essence or core of architectural theory as well. Films and scenarios can expand architectural theory beyond the readable into the audible, visible and performative and open up new discourses beyond writing.
The studio will work around the themes of storytelling, scenario planning, urban cinematics and essay film, providing corresponding literature and references as well as workshops to develop skills in digital editing of moving image.
Voyage around our Rooms
The current condition defined by quarantine and self-quarantine forces us to abandon the idea of making movies in a public place involving encounters and interviews with people. We will continue to explore storytelling and scenario planning in architecture. In fact, the current pandemic is exactly the kind of event scenario planning was developed for. As Gideon Lichfield writes in MIT Tecnology Review: "We all want things to go back to normal quickly. But what most of us have probably not yet realized—yet will soon—is that things won't go back to normal after a few weeks, or even a few months. Some things never will."
Beyond the obvious uncertainties and fears, the current condition of physical self-isolation makes us definitively aware that architecture and urbanism have already drastically changed over the last decades -much more than we were ready to admit. Architecture is no longer about facades and larger formal, physical and urban structures, but mainly about individual interiors. Public space is no longer a clearly defined space where we all move through and are all supposed to meet, but it's the invisible and phenomenologically undefined space of wireless transmissions and the Internet, where we meet with the help of personalized audiovisual devices. This new virtual realm is the only thing that remains, which not only proves how powerful and important it already is but makes it also plausible that aspects and side effects of our current lifestyle will remain and will be developed further.
The relation between architecture and media has been one of the cores of the research of architecturaltheory.eu from the beginning. Recently, Anna Luison took her Master degree from our institute with her thesis "At home we're tourists" that, in her words, "aims to highlight some of the most significant issues related to the domestic space and its engagement, on multi-scalar levels, with the contemporary digital media. The resulting of the encounter and mutual integration between domestic space and media is in fact not limited to an addition of technological elements into the environment of our homes, rather it induces a transformation of this space." In Anna's view, the apartment will become something between an AirBnb and a studio, in which we orchestrate and stage our presence for others in front of a camera. With our current heightened awareness of the situation, we can take this thesis as a starting point for scenario's how this transformation might continue -for better or for worse.
In literature, there is a minor but interesting tradition of authors describing their rooms or being inspired by their rooms during forced or voluntary isolation. Around the year 500, Boethius wrote his Consolation of Philosophy in a prison cell, anticipating his execution. In 1794, Xavier de Maistre wrote A Journey around my Room and A Nocturnal Expedition around My Room, after he was placed under house arrest after a duel. Marcel Proust is known for having written his À la recherche du temps perdu (In Search of Lost Time) in bed in a room padded in cork. Georges Perec wrote several books departing from careful observations of objects and interiors in his immediate vicinity. And most recently, in 2019, Karl-Markus Gauß published Abenteuerliche Reise durch mein Zimmer.
2018, Dieter Roelstraete curated the exhibition Machines à Penser in the Prada Foundation in Venice, focusing on the huts and houses in which three of the most important philosophers of the 20th century, Theodor Adorno, Ludwig Wittgenstein and Martin Heidegger designed and built to withdraw themselves, voluntarily or involuntarily, to think and write their most important works. In all of these works, the isolation unleashes memory and imagination, however it's remarkable that none of them addresses the issue of communication media.
The shift in emphasis from architecture and urbanism to interior architecture and design as a reaction to the influence of the media is not without precedent. Adolf Loos already emphasized the importance of the interior over the exterior in reaction to the rise of architectural photography, prioritizing facades and buildings mainly represented from the outside. Buckminster Fuller thought profoundly about the influence of radio on architecture and urbanism. Carlo Mollino furnished his own apartment in Turin just in order to make photographs of naked women -but he never lived there and left the bed unused. In the nineteen sixties and seventies, several avant-garde groups of architects as diverse as Reyner Banham and Francois Dallegret, Walter Pichler, Coop Himmelblau, Haus Rucker Co and Archizoom predicted the dissolution of architecture in favor of interiors, dominated by media. Diller+Scofidio realized a series of installations and designs investigating the influence of television on dwelling. Most recently, Paul Virilio predicted a future in which, thanks to media in combination with telepresence, we would end up as voluntarily lonely, lamed organisms.
In our studio Storytelling Scenario Planning we will develop scenarios and make short films about the future developments in our interiors and their new connections to the outside. What will the apartments in which we present ourselves to the world look like? Will architecture finally lose its dominance over fashion and design? How will we imagine the presence of the others, far away and near?
Result of the studio will be a series of storyboards and short films, highlighting different scenarios for the future of our interiors and their connections.
The studio language will be English and German.
The Studio will take place on Wednesdays from 10.00 on Zoom.
Please, Register on Zoom! https://zoom.us/

Image: Voyage Autour de Ma Chambre, Bart Lootsma