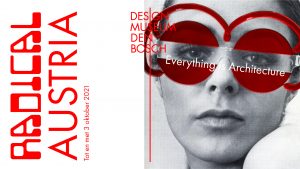 Exhibition Radical Austria / Bart Lootsma
Bart Lootsma, Alexa Baumgartner and Maya Christodoulaki curated the exhibition Radical Austria, on the Austrian avantgarde of the nineteen sixties and early seventies in the Design Museum in Den Bosch.
EP Entwurfsstudio 2: Goodbye to Language / Eleni Boutsika-Palles, Bart Lootsma
The theme of the Master Studio of architecturaltheory.eu in the Summer Semester of 2021 is "Goodbye to Language" and will be taught by Eleni Boutsika-Palles and Bart Lootsma. We will make a series of films tracing aspects of architecture that cannot be expressed in drawings or language. And even though we will start the semester […]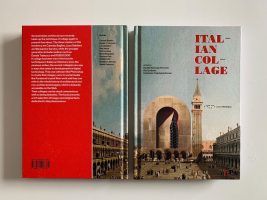 Italian Collage. Architectural Drawings in the Age of Social Media
The latest book by architecturaltheory.eu is Italian Collage, edited by Davide Tommaso Ferrando, Bart Lootsma and Kanokwan Trakulyingcharoen. It's one of the results of a longer, shared interest in the way new media, in this case social media in particular, shape architectural discourse.